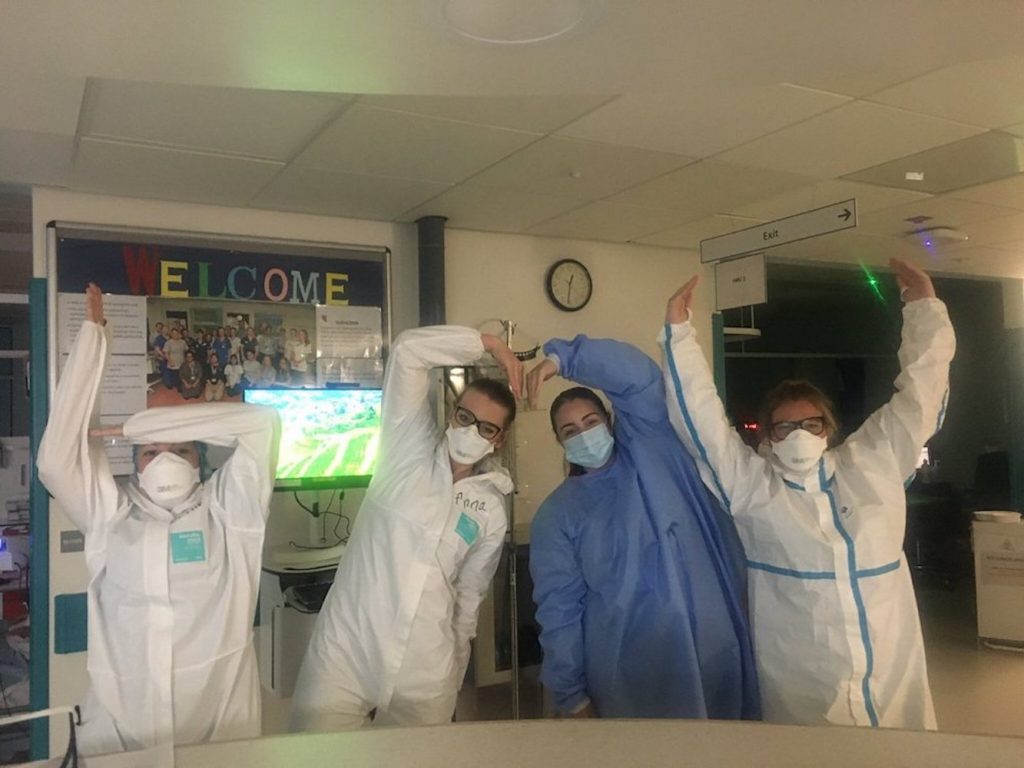 It meant to be a short message but ended up quite long. I have focused on the beginning of the pandemic because for me it was a moment that I never forget…
This pandemic was the most challenging experience in my nursing career. I remember initial planning for (as we then thought) potential single symptomatic/symptomatic patient. My department meant to be the one that would have to admit and isolate that patient for couple of hours before transfer to a specialist hospital.
Week later, on my day off, we received our first patient – initially treated as 'just' a pneumonia (as there was no history of travel or contact with high risk area).
Day later our hospital was all over the news – first death from covid19 in the UK. Number of staff had to self-isolate as no PPE was used. I remember feeling sick and anxious coming to work the next day…. That's how it's started.
Then the influx of patient was unbelievable
The realization that I am going to be one of the 'covid' nurses like in China was unavoidable. Also, it was obvious than the Hospital plan had to change, new guidelines regarding treatment and PPE were changing every day. I hated the unknown and I was very frustrated why our PPE was so much different to what Chinees nurses were wearing and The WHO advised….
I have never imagined that we would keep receiving so many very unwell patients. It was also amazing how unpredictable the virus was and how quick some patients were deteriorating. The luck of knowledge due to limited data about this virus was simply scary.
I was working a minimum of 50 hours per week throughout the pick of the pandemic. It was an unforgettable experience. I have never cried after shifts before but the number of dying patients and the way they were dying (struggling to breath despite maximum oxygen and drug therapy) was overwhelming. On top of that, number of my colleagues that were off sick and unwell with the virus (Some tested, some not) was, again very scary…
I lived with my sister, her husband and their newborn Baby boy. I was scared to death that I would bring the virus home and infect them, subsequently avoided them completely for several weeks…
Gosh, the beginning was so scary… but also I remember the feeling of determination, motivation and willingness to fight the virus every day. I must add that since day one, my amazing team of nurses and doctors on AMU/HMU showed incredible team work. I am proud of how we have handled those difficult times. We cared for every individual patient the best we could. No one was alone despite not having family there.
Sadly too many people died…
Luckily, the situation now it's much better. I have learnt a lot about myself. Luckily, I never had any symptoms and I didn't bring the virus home.
Obviously, when it's all over there will be lots of question why such an amazing organisation like the NHS had to go through that madness.
So, there it is my 'short' message about my experience…