by Cathy Elliott and Norma Silva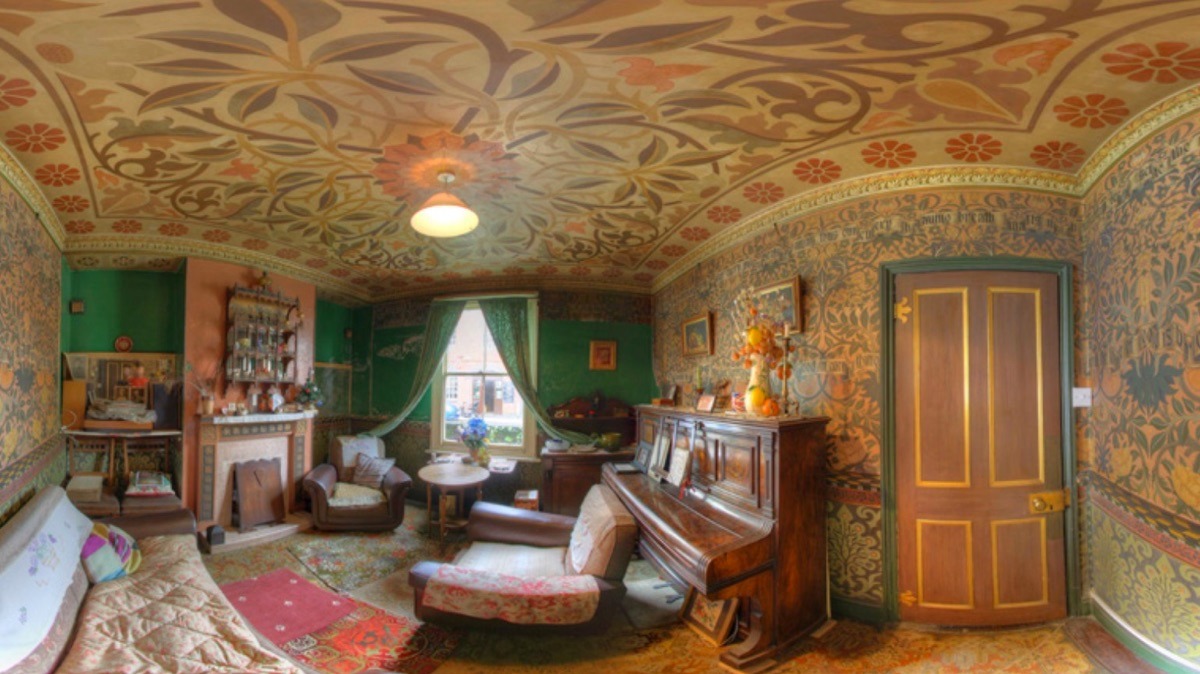 In 1886 a small house in Gwydir Street, Cambridge was bought by David Parr, a working-class decorative artist. So began his forty-year project to decorate his modest home in the style of the grand interiors he worked on every day. After Parr's death in 1927, his granddaughter Elsie Palmer came to live in the house and stayed for the next 85 years, preserving the house in its original state as best she could. In 2014 a charity was set up to save the house as a museum. Parts of the house were very well conserved but some areas were badly deteriorating due to damp. A two and-a-half year project to conserve and stabilise the precious interior began – and the process was filmed by Cathy Elliott and Norma Silva. The resulting films (the David Parr House Film Project) both inform the visitor and also contribute to the archive themselves: they have become part of the story of the evolvement of this remarkable house.
The David Parr House Film Project also explores the role of film as record keeper, following on in the tradition of Cathy's 25 years of making documentaries and her exploration of truth and reality. It contributes to her work which upholds Nichols' truth claim that "In fiction, realism serves to make a plausible world seem more real; in documentary, realism serves to make an argument about the historical world persuasive" (Nichols, Representing Reality, p.165). So it is not just what you film, but what techniques you use, such as story-telling, film aesthetics, music and commentary, to persuade the audience that what they are seeing is accurate or "truthful". There were issues of selectivity and emphasis: there were many experts involved in the process, but not everyone could be filmed. As the filmmakers, Cathy and Norma had to decide not just which process was the most important, but which expert would be the more interesting "character" to engage with the audience and to capture the essence of the house itself.
Dr Cathy Elliott spent over 20 years in British television covering documentary, drama, drama-documentary, children's and education. Her passion is observational documentary. She has directed and series produced on a broad range of award- winning single films and documentary series for the BBC, Channel Four and Thames Television on flagship strands such as Cutting Edge, Modern Times, Inside Story, Dispatches and Rough Justice. Prior to joining ARU, she was a senior staff producer/ director at the BBC's Documentaries and Specialist Features Department. Her research interests include the documentation of social history through film; ethics and informed consent in film making; women as documentary makers and the future of observational documentary.