There is a window in which you can change the death signals to the brain cells, cooling stops that signalling process.  When you re-warm the baby, the brain cells no longer receive that signal to go down the death pathway.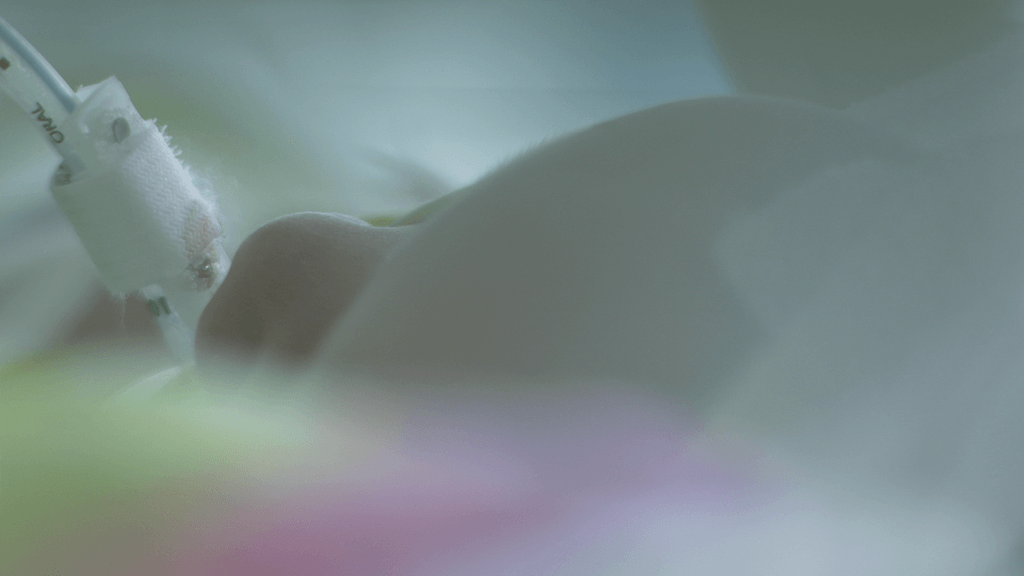 Shot entirely during 72 hours of opportunity, The Golden Window tells the story of medically induced cooling of baby J after a traumatic birth. The film explores the state of suspended animation and the unconscious and conscious journey experienced by newborn babies undergoing therapeutic cooling following traumatic asphyxia during birthing. The cooling delays the death of the brain cells, providing a 72-hour window to reduce the neurological damage of infants suffering from this perinatal hypoxic-ischemic encephalopathy (HIE). As such the film considers the neural basis of human consciousness.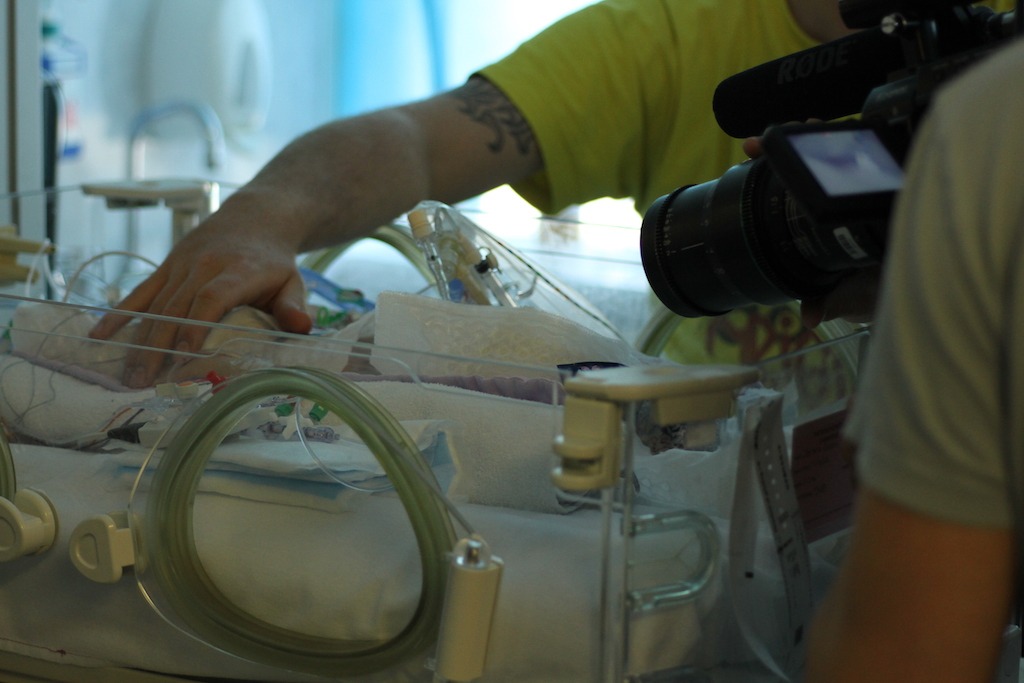 Neonatal encephalopathy is a significant cause of long-term neurodisability. The incidence of HIE is around 2 in every 1000 live births. Between 10–15% of encephalopathic infants die in the neonatal period and of those that survive between 10–15% develop cerebral palsy (Evans et al. 2001). Globally, HIE is estimated to kill over a million infants a year, making it one of the most serious healthcare issues of our time (Lawn et al. 2006). For those that survive, lifelong neurodisability places an enormous physical, psychological, and financial burden on patients, their families, and wider society. Cooling, therefore, is an excellent example of translational research, i.e. how the basic science can be brought to the bedside to improve the lives of patients and caregivers.
The Golden Window works on the premise that if as human beings we are overwhelmingly dominated by our emotions and feelings, more so than our intellect, then is there a way to replicate the emotions associated with the adrenergic response in our bodies through the creation of the audiovisual portrait? As such The Golden Window is an investigation into how the storyteller can engage the audience with the complex scientific and emotional themes of this story through the creation of a framework and language within the audiovisual representation of this state of stasis. The project also forges new links between the arts and healthcare by exploring the use of multi-platform digital space to encourage reflective practice and wider public engagement. The film's approach asks how staff, patients and carers actually 'feel' within the hospital ward. The multimodal structure of the project provides the visual and sonic framework (macro lenses, sound design, montage and fragmented narratives) to understand the and explore the human condition and enhance the viewer's intellectual and emotional response to complex environments.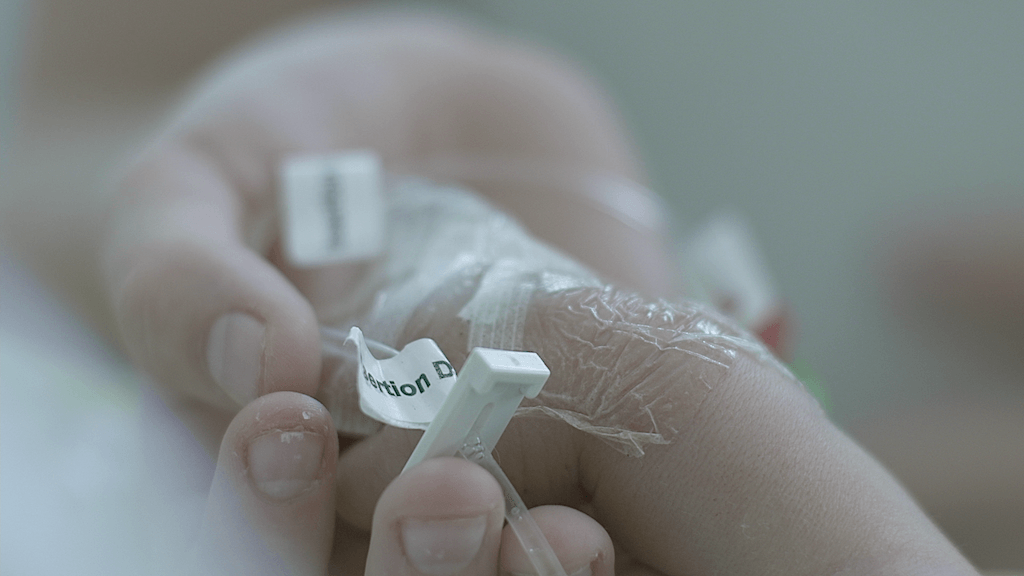 The Golden Window is an interdisciplinary project involving Dr Shreepali Patel (Director, ARU), Sophie Jackson (Producer, ARU), Tim Sidell (Cinematographer, ARU), Dr Topun Austin (Consultant Neonatologist, Rosie Hospital, Cambridge University Hospital NHS Foundation Trust) and the kind generosity of the parents, carers and staff of the Rosie Hospital, Cambridge.