FoodCult
"Food is more than itself…it is identity, and culture, and history. It is the most important matter in our lives… it is transcendent." ~ Bill Buford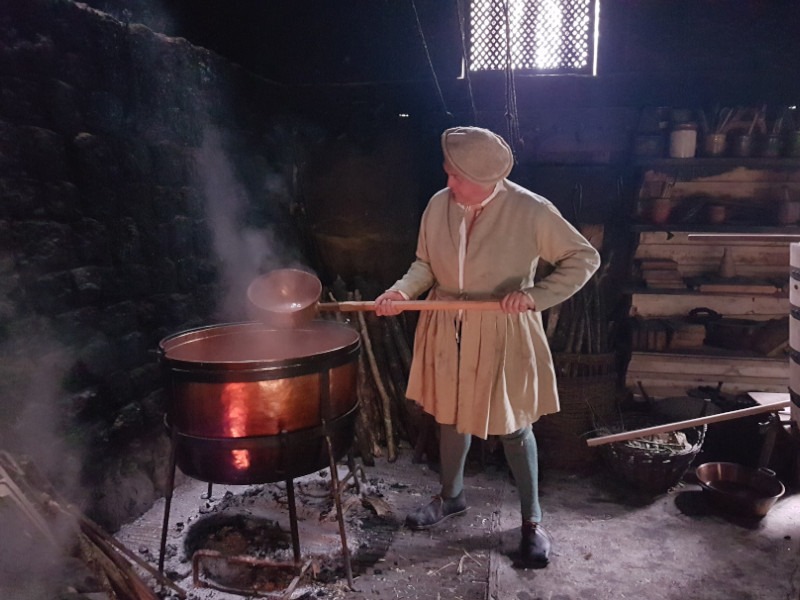 FOOD, CULTURE AND IDENTITY IN IRELAND CIRCA 1550-1650
Exploring the period c.1550-1650, one of major economic development, unprecedented intercultural contact, but also of conquest, colonisation and war, it focuses on Ireland as a case study for understanding the role of food in the demonstration of authority and power, and as a site for the development of emergent 'national' food cultures. Moving well beyond the colonial narrative of Irish social and economic development, however, it enlarges the study of food and identity to examine neglected themes in Irish historiography, including gender, class, kinship and religious identities, as expressed through the consumption and exchange of food and drink.
FoodCult is a five year project funded by the European Research Council, led by Principal Investigator Dr Susan Flavin, hosted by the School of Histories and Humanities at Trinity College Dublin in partnership with ADAPT Research Centre and experts from StoryLab Anglia Ruskin University Cambridge, IT Silgo, Durham University, University of Bristol and University College Dublin. The overall project brings together history, archaeology, science and information technology to explore the diet and foodways of diverse communities in early modern Ireland. The project will serve as a model for future comparative and interdisciplinary work in the field of historical food studies.
FOODCULT: THE BEER STORY
The Beer Story documents the experimental archaeology of brewing. While a generally overlooked dietary staple, recent work by historians has established the absolute centrality of beer to early modern diets. These studies have demonstrated the very high quantities of beer regularly consumed, and questioned entrenched ideas, often based on very limited evidence, regarding both the potency and nutritional value of beer and its overall nutritional value. Forensic documentary analysis of this depth and scope has not yet been undertaken for any foodstuff in an early modern Irish context. However, understanding the significance of beer consumption in this period cannot be achieved through a monodisciplinary approach. It can only be reasonably assessed through a systematic reconstruction and analysis of each stage in the brewing process.
The Beer Story integrates documentary investigation with experimental archaeological techniques and scientific analysis to undertake a comprehensive interdisciplinary investigation of the nature of early modern beer. Participating individuals and institutions/organisations include artisan grain and hop producers, specialist coopers and coppersmiths; milling experts; a folk life museum and working watermill; a commercial floor malting company; experimental brewers, historians, environmental- and bio-archaeologists.