Forty years after one of the most devastating earthquakes in Italian history, this 3D interactive documentary investigates the long lasting impact on the rural community of Senerchia, Irpinia, South Italy.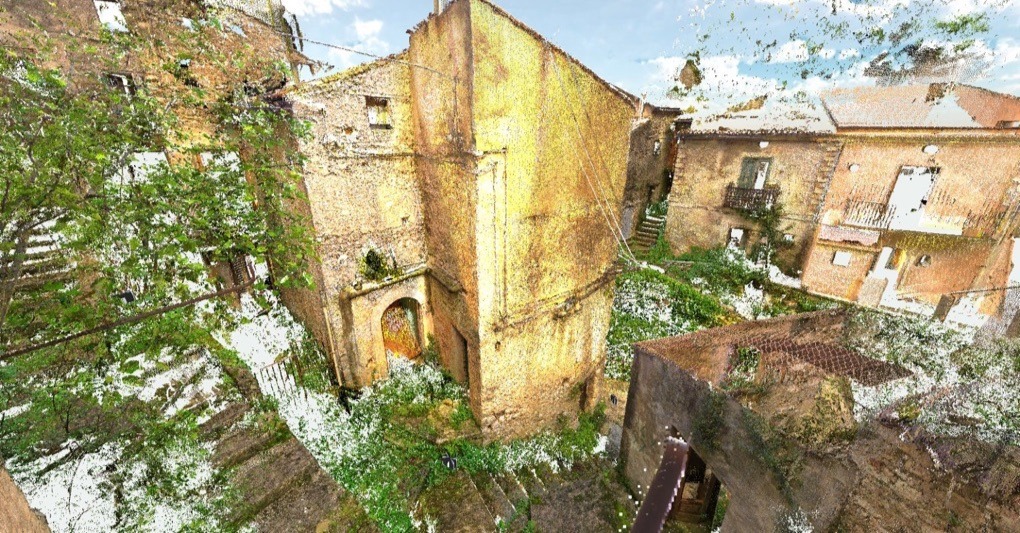 This interactive documentary combines 3D visualisation and multimodal storytelling to tell the story of Senerchia terremotata, that is, hit by the earthquake that devastated the Irpinia region (South Italy) in 1980. This was one of the most devastating earthquakes in Italian history, with at least 40 towns almost completely destroyed, 2,483 people dead, 7,700 injured, and 250,000 homeless.
After the earthquake, many people lived in prefabricated houses for more than 20 years before they were able to return to the new rebuilt towns. The reconstructions of these towns took different shapes: (1) rebuilt anew with scarce traces of the old towns currently visible; (2) rebuilt anew with some of the landmarks or iconic monuments spared by the earthquake restored and integrated in the new town; (3) rebuilt next to the ruins of the abandoned old town.
40 years after the earthquake, communities are still affected by this life changing event. Ethnographic research in the area has shown how the different reconstruction plans have impacted the social rebuilding processes these communities have faced since the disaster struck them.
This 3D interactive documentary reveals the entanglement between the social rebuilding and material reconstruction of the town of Senerchia. Starting from the virtual replica of the old town, the 3D replica was created with laser scanner technology and used as container for 360 panoramas of selected areas of Senerchia. Video interviews of the inhabitants of the new town, built after the earthquake are embedded into the documentary. This interactive application is part of a larger project that explores the role of new technologies in building resilience in the context of natural disasters.
This combination of media was used to tell stories of daily life in the old Senerchia and reveal the impact that the earthquake had on this community, its identity, social cohesion, and sense of belonging.