Panel Discussion on Tools to Demonstrate Impact
Anglia Ruskin University, Cambridge
Lord Ashcroft Building 109
Mon 10th June 2019 2-4pm
What kind of approaches, practical tools and creative strategies best facilitate demonstrating the impact of practice research? This workshop addressed the finer points of clearly communicating creative practice research, by discussing the key challenges of capturing and presenting the practice research for evaluation, as well as examples of creative solutions to these challenges.
Discussions explored the agency of the researcher in communicating the research; the role of non-text-based modes of documentation; as well as the application of research frameworks (context – questions – methods – insights) to the processes of making across a range of disciplines, including visual image, film, ethics for research, theatre, design, architectural history, curatorial practice and museums and galleries.
Speakers
Prof Jane Pavitt (Kingston)
Prof Felicity Colman (London College of Fashion)
Dr Joanna Callaghan (Sussex)
Chair: Paul Marris (Anglia Ruskin)
Supported by University Arts Council
This workshop is aimed at academics, researchers, postgraduate students and industry practitioners who are in any capacity involved with the practice research. The workshop was inspired by conversations emerging from a symposium organised by the Practice Research Advisory Group (PRAG-UK) earlier this year. Drawing on their expertise and extensive experience – as creative practitioners and as reviewers or panellists – the invited speakers will present insights on clear, concise and effective communication of practice research.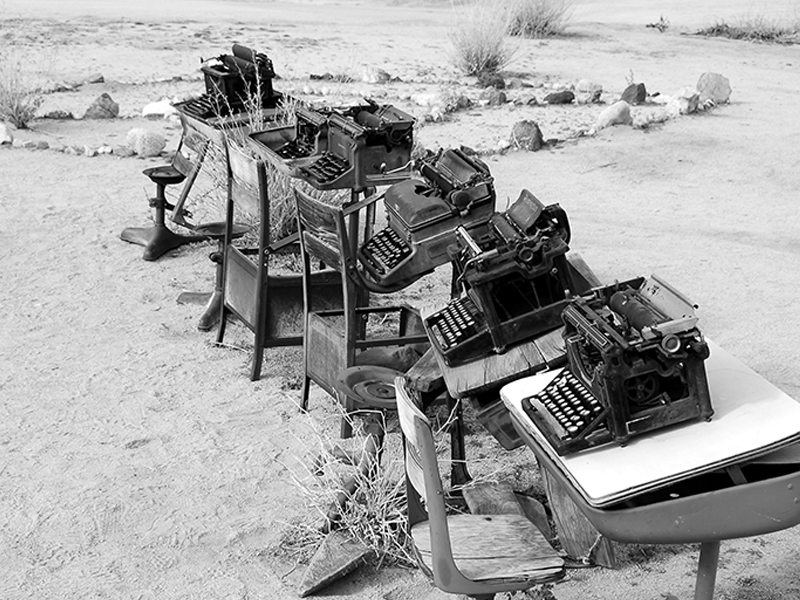 Dr Joanna Callaghan
(Senior Lecturer in Filmmaking, University of Sussex)
Joanna has worked as a director, producer and journalist in film, television and radio in France, Australia and the UK. Since 2012 she has sat on the executive of the Media, Communication and Cultural Studies Association (MeCCSA) as Chair of Practice and since 2014 on the editorial board of the Journal of Media Practice. Her practice work has been shown in galleries and festivals internationally and she has been nominated for a number of awards. Callaghan is co-director of independent production company Heraclitus http://www.heraclitus.org.uk. Callaghan's practice-based research project 'Ontological Narratives' has resulted in a series of films on philosophical ideas alongside associated writing. Her experimental feature 'Love in the Post: From Plato to Derrida' (2014, 80') was based on 'The Post Card' by Jacques Derrida and was funded by the Arts & Humanities Research Council (AHRC). It received first prize for 'Best Practice Project' in 2016 from the British Association of Film, Television & Screen Studies. http://www.loveinthepost.co.uk.
As a curator Callaghan has produced touring exhibitions of artists films including Artist vs Hollywood (2005-9) at Globe Gallery Newcastle, The Block, Queensland University of Technology Brisbane, NBK Berlin & Curzon Soho. She ran artist run space Elastic Residence in Whitechapel from 2003-2006 curating exhibitions including a large scale international activist project KISSS exhibited at Castlefield Gallery Manchester & Concial Gallery Melbourne.
Joanna Callaghan is currently leading a UK-Australia AHRC network project on Filmmaking Research. The aim of the Filmmaking Research Network is to develop understanding and consolidate the field of filmmaking research by sharing best practice internationally and developing resources. The FRN will examine how the UK and Australia use filmmaking research to generate new knowledge and will produce resources to improve capacity and research infrastructure.http://filmmakingresearch.net/.
Professor Felicity Colman
(Associate Dean of Research, London College of Fashion, University of the Arts London)
Professor Felicity Colman is a Creative Media Arts theorist. She is currently Associate Dean of Research and Professor of Media Arts at London College of Fashion, University of the Arts London. She first trained as a Fashion & Textile Designer, and later as an Art Historian. She worked for 15 years in the creative industries as a designer and curator. She then undertook an MA and PhD as she began researching in screen cultures and teaching in HE.
Prof. Colman currently does research into art, culture, and screen media forms, and creative philosophy. Her research focuses on the models, modalities, and methodologies for art, cultural, and screen based media analysis, in particular looking at technologically instigated moments of disruption, innovation, and change, which are central to understanding how creativity works, where new knowledge forms emerge, and how they manifest, in terms of cultural values, artistic practices, communication models, and ethical modalities. Her current research is on the implications of the Algorithmic Condition; Digital Feminicity; the Materialist Screen, and Genealogies of Screen Philosophy. Prof. Colman has most recently received funding for her research from the European Commission, from the Industrial Leadership in ICT, Horizon 2020 programme Ethics of Coding: A Report on the Algorithmic Condition [2017-2018], and COST (European Cooperation in Science and Technology): Network Grant Action IS1307 on New Materialism: Networking European Scholarship on 'How Matter Comes to Matter' [2014-2018].
Professor Jane Pavitt
(Head of Impact, Kingston University)
Professor Jane Pavitt is Head of Impact at Kingston University, based in the Directorate of Research, Business and Innovation. Her role is to direct the University's strategy and approach to the societal impact of its work. She is the Kingston University lead for REF2021. She is also Professor of design and architectural history and a curator of exhibitions on art, architecture and design. She is a member of AHRC Peer Review College, the UKRI Future Leaders Fellowship Panel College; a panellist for REF2021 (UoA 32: Art and Design History, Theory, Practice) and on the Editorial Board of the Journal of Design History. Prior to her current role she was Head of the School of Critical Studies and Creative Industries (Kingston School of Art). Before joining Kingston in 2017, she was Dean of Humanities at the Royal College of Art (2010-17) and Research Fellow at the V&A Museum/Brighton University (1997-2010).
Her research is focussed on the social, cultural and political contexts for design and architecture since the second world war, building on work undertaken for two major exhibition research projects for the V&A Museum: Cold War Modern: Design 1945-70 (2008) and Postmodernism: Style and Subversion 1970-90 (2011). Cold War Modern was co-curated with David Crowley (RCA/NCAD) and toured to museums venues in Italy and Lithuania. Postmodernism was co-curated with Glenn Adamson (V&A) and toured to Italy and Switzerland. Her current research interests include the role of design and architecture within the Welfare State in Britain, and the practice and theory of curating, specifically in relation to architecture and design. Her most recent exhibition was 'Superstructures: The New Architecture 1960-90, Sainsbury Centre for Visual Arts, 2018, to mark the 40th anniversary of its Norman Foster building.
Paul Marris
(Visiting Fellow, Cambridge School of Art, Anglia Ruskin University)
After graduating from the University of Oxford and the Slade School of Fine Art, Paul Marris worked in a variety of roles in the independent film sector: press officer with the distribution-exhibition company The Other Cinema Ltd, programme researcher with Trade Films, and Film & Video Officer in the arts department of the Greater London Council. Paul is amongst the second generation which has established film and media, theory and practice, as a field of study in UK higher education: he taught for extended periods at Newcastle Polytechnic / University of Northumbria, Sunderland Polytechnic / University of Sunderland and Sheffield City Polytechnic / Sheffield Hallam University, and co-edited the standard anthology Media Studies: a Reader, which went through three editions between 1996 and 2009. In 2018 he completed ten years as Deputy Head of the Cambridge School of Art, where he took on particular responsibility for the admission and progression of postgraduate research students. He is currently a Senior Visiting Research Fellow at StoryLab Research Institute, Anglia Ruskin University.