Jo has been rowing on The Cam since 1983. Winner of two rowing 'Blues' for Cambridge and a gold medal the first Women's Henley Regatta she shared her passion of rowing and the river with her son Alex who started rowing at the age of 10. Now, they both prepare young rowers for competing on the river in Cambridge.
The River and Waltzing on The River were made to bring an atmospheric experience to those unable to do so themselves. The river location was chosen because of its association with therapy, peace and freedom. In the two versions of the film, The River tells Jo and Alex's story. Waltzing on The River provides a relaxing music score and the natural sounds of the river.
How to Watch:
On YouTube using a personal computer.

Press the play button to start the video.
Press at bottom right to go into full screen for best viewing experience.
Click and drag anywhere on the video screen to rotate your point of view.

On a smart phone using the YouTube App.

Download the YouTube App when prompted to play on your phone.
When playing, rotate your physical phone to change the view and perspective of the video.

Fully immersed inside of a virtual reality headset.

Video file can be uploaded to an Oculus Quest or any simple VR device
More details

Project Details

StoryLab responded to a call to create immersive experiences for patients with limited mobility and/or suffering from terminal illnesses. The aim was to provide LOROS Hospice patients with a short therapeutic respite from their current reality. There is a window of opportunity to look for continuous long lasting therapeutic interventions in traumatic brain injury. 360 VR offers a new strategy to boost and amplify restorative processes in the clinical setting. 360 VR  allows the development of real-life context-specific experiences, requiring the control of the individual over different cognitive and social factors difficult to reproduce in clinical settings. StoryLab adopted a narrative approach to this call, creating two 360 virtual reality films, The River and Waltzing on the River.

These sensory rich 360 experiences were initially made to provide a respite from reality for hospice patients physically unable to have experience such locations. Yet the environment, sound design and approach to filming, provide wider mental health and well being properties, making it a much needed, respite for all audiences, particularly in the time of Covid-19.

Respite From Reality Team (Gabi, Alex, Jo, Will, and Andrea)
Enjoy both versions of the film.
Journey down the river and listen to the ambiance with a relaxing musical soundtrack.
Listen to the narrative of rowers Jo and Alex and experience the natural sounds of the river.
What did you think?
Let us know about your experience of watching the films in the comment box below.
Both films were officially selected for the LOROS I-Experience VR for Good Awards.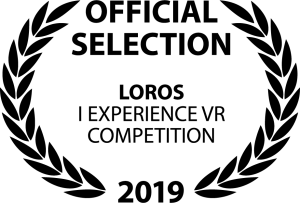 Made with the kind contribution of the Rob Roy Boat Club.