Discussion with Professionals on Making a Living
Anglia Ruskin University, Cambridge
Lord Ashcroft Building 109
Wed 19th June 2019 2-4pm
Speakers
Pauline Burt (Ffilm Cymru Wales)
Dr Nanette Hoogslag (Anglia Ruskin University)
Mark Segal (The Artists Agency)
Chair: Hans Petch (Anglia Ruskin University)
Supported by University Arts Council.
This workshop was designed to invite an open discussion on making a living from creative practice, by bringing together practitioners and professionals working in film, illustration and contemporary art. The focus was on commissioning art (or artistic research) and working with agents. This focus was discussed from both institutional and individual perspectives. The workshop was aimed at industry professionals and organisations wishing to learn more about commissioning artists, CSA alumni and postgraduate art students.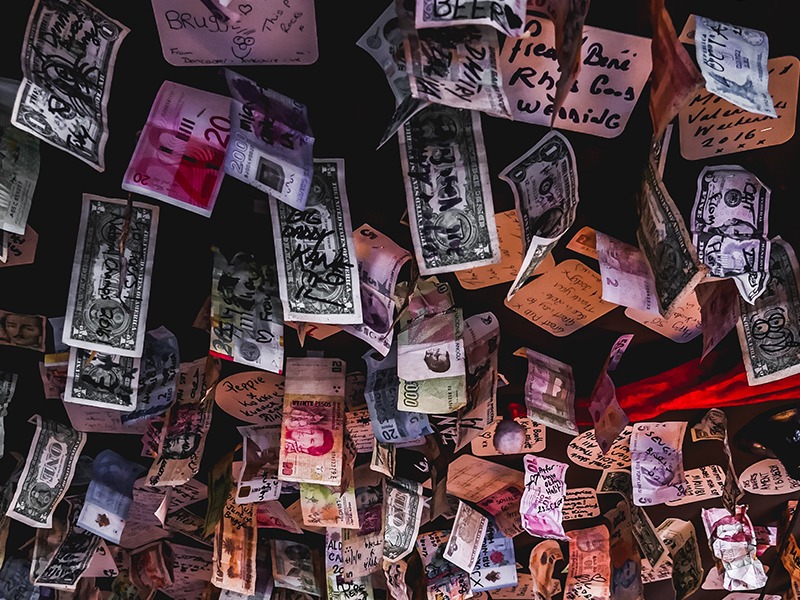 Pauline Burt
(CEO Ffilm Cymru Wales)
Pauline is the founding CEO of Ffilm Cymru Wales, which is advancing a sustainable film sector and film culture that works for everyone across Wales. Ffilm Cymru invests in Welsh talent, their projects and their companies; supports skills and attitudes that enable a more inclusive, adaptive and productive sector; and extracts and shares learning to accelerate progress. Previously Pauline was a risk manager at London based Mansfield Associates, assessing and managing risk for commercial film and television financiers such as the Royal Bank of Scotland, Rand Merchant Bank and Royal Sun Alliance.
Prior to that, Pauline headed up production at Sgrin, the former Media Agency for Wales and worked at Scottish Screen as their Script and Finance Analyst. Recent feature credits include this year's UK Oscar submission I Am Not a Witch from debut feature director Rungano Nyoni; Turner-nominated photographer, Richard Billingham's Ray & Liz, selected for Locarno, Toronto and London Film festivals; Euros Lyn's adaptation of Fflur Dafydd's Y Llyfrgrell/The Library Suicides; sci-fi success The Machine; Craig Roberts' feature debut Submarine since followed up with Eternal Beautystarring Oscar nominee Sally Hawkins, and the Sundance award-winner feature documentary Dark Horse.
Dr Nanette Hoogslag
(Cambridge School of Art, Anglia Ruskin University)
As an illustrator, designer, lecturer and doctoral researcher, Nanette's practice and approach come from a deep understanding of communication and visual media. In practice and theory, she explores its traditions in the light of current digital transformation. Before arriving at Anglia Ruskin, Nanette lectured in a wide range of visual communication subjects at various Dutch art colleges. Her doctoral research is an ongoing fundamental study of the model of editorial illustration that, in both theory and practice, explores how illustration 'works' within the contexts of print and, in particular, online media. In this, it provides an up-to-date, in-depth and critical knowledge of current and evolving theories, practices and developments of illustration and its communication context. As a practicing illustrator, Nanette has been commissioned to create a wide range of illustrations for clients worldwide, from editorial to commercial assignments as well as complex communication design projects. Her clients include the City Council of Amsterdam, Deutsche Bank, the European Cultural Foundation, Heineken, London Transport, Moret Ernst & Young, New York Stock Exchange, Dutch Postbank, Royal Mail, Royal Shakespeare Company, Royal College of Art, Siemens, Shell, Macmillan Books, Penguin Books and Vintage Books.
Hans Petch (Chair)
(Cambridge School of Creative Industries, Anglia Ruskin University)
Hans Petch is Senior Lecturer in Film and Television Production and is affiliated with StoryLab Research Institute at ARU, Cambridge. Hans Petch has over two decades of broadcast experience, primarily for the BBC where he produced and directed documentary series, factual studio programmes and stand-alone arts documentaries. Hans worked for 12 years at the BBC producing the Jonathan Ross film programme for BBC ONE, many stand-alone documentaries including the 90-minute feature Truly, Madly, Cheaply: the story of the British B film, as well as educational content like The Designed World for BBC TWO and the National Curriculum. He continues to produce a range of broadcast projects, such as the 2017 series The Magic of Cinema for BBC FOUR, as well as a variety of narrative and non-linear branded content for Bacardi.
Mark Segal
(The Artists Agency)
theartistsagency supports, advises and represents the interests of selected individual artists, offering continuing critical and practical support, advice and guidance on projects and career development, advocacy to promote individual artist's interests, marketing and PR as required and where agreed, speculative development of artist projects.